Import Financial Data
Purpose
The software allows for importing of financial data from an Excel type worksheet. Once imported, data is stored and can be used to report from as you would any other data source. (Note that data imported from an Excel type worksheet does not support Drill Downs.)
To Import a worksheet, click Financial in the Maintain group on the Main Menu, then click Import Financial Data. The Spreadsheet Selection dialog box displays.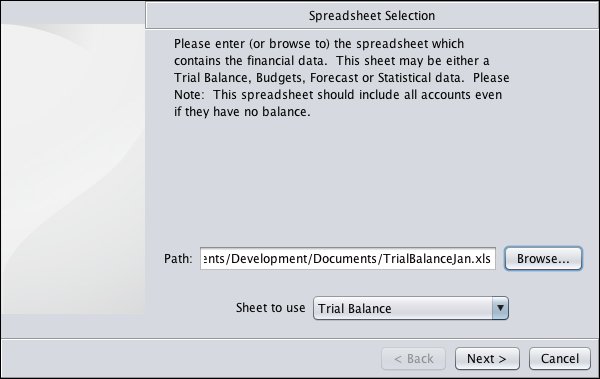 Definitions

Path
: Enter the file path of the workbook to be imported, or click the magnifying glass to browse for the workbook.
Sheet To Use
: Select a specific worksheet from the imported workbook. The default is Sheet1.
Click Next to Continue
The Import Columns Definition dialog box allows you to select appropriate column types for the data being imported.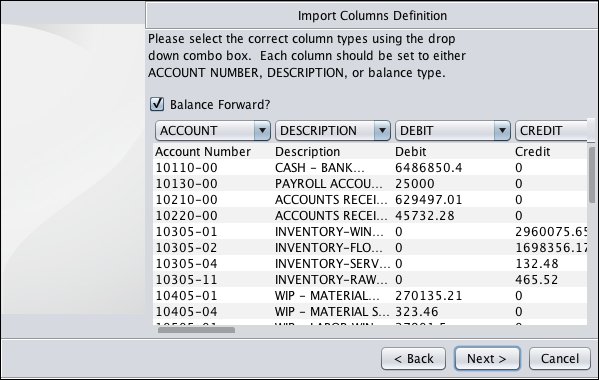 Definitions

Balance Forward:
Select this check box if balances being imported include beginning balances.
Column Headers
: Select the correct data type for each column being imported.
Click Next to Continue
The Company Selection dialog box allows you to either select an existing company, or create a new company, to associate with the imported data.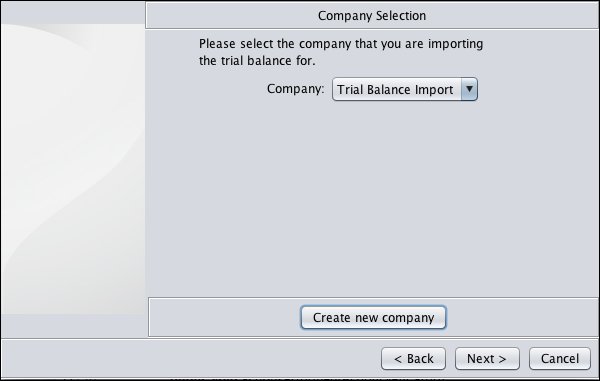 Definitions

Company
: Select a previously used company to import the data for.
Create New Company
: Create a new company if this is the first time you are importing data for it.
Click Next to Continue
If the data being imported includes accounts for which balances have not been previously imported, the Chart of Accounts Definition dialog box lists these accounts. If all accounts have had balances previously imported, the list is blank.
Leave any default entries as is and click Next.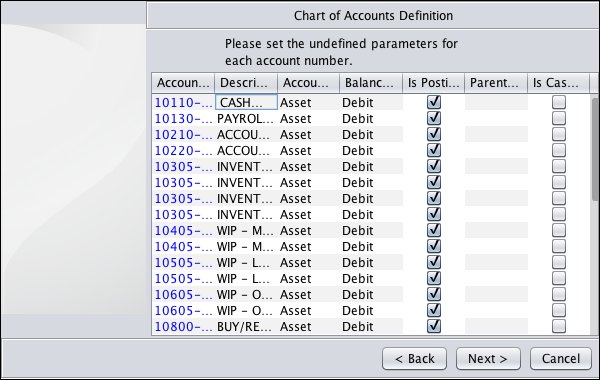 Click Next to Continue
The Periods and Import dialog box allows you to set the Year and Period data is being imported for.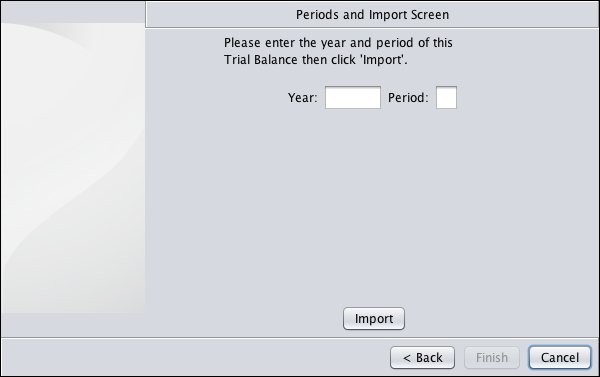 Enter a Year and Period, then click Import. When ready, click Finish to close the dialog box.